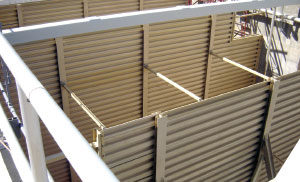 LEADFRP's lightweight, high-strength fiberglass baffle panels are ideal for underwater flow control applications. These panels have a longer life cycle than wood, concrete, or steel baffle panels which are subject to rot or corrosion, and are, therefore, more cost-effective than those alternatives. The lightweight panels are easy to install and can be easily removed for cleaning and access. Baffle panels are available in any width for easy fabrication and installation of new systems or the rehabilitation of existing systems. Baffle panels can be mounted to existing columns, attached to H-beams, or attached to concrete walls with clip angles.
Baffle Panel Applications:
Municipal & Industrial Water and Wastewater Systems
Aeration Chambers
Contact Chambers
Retention Basins
Corrosion/Rot Resistant
Low Conductivity
Lightweight
High Strength
UV Resistance
Dimensional Stability
Baffle Panel Specifications:
Customized according to customer needs

At LEADFRP, we believe that fiber reinforced plastic (FRP) products are the choice of the future. Compared with traditional materials such as steel and aluminum, it has excellent performance and service life.
LEADFRP provides a series of high-strength fiber reinforced plastic products (FRP), which are designed and manufactured to provide long-lasting performance in highly corrosive environments while having the advantages of lightweight and high dielectric strength compared with traditional structural materials.
Since 2001, we have provided our customers with innovative, high-quality composite designs and materials through two strategic offices/factories located in the United States and China. It is here that we provide turnkey solutions to take your product from concept to design, to mold calculation, manufacturing, and finally to installation. [More about manufacturing]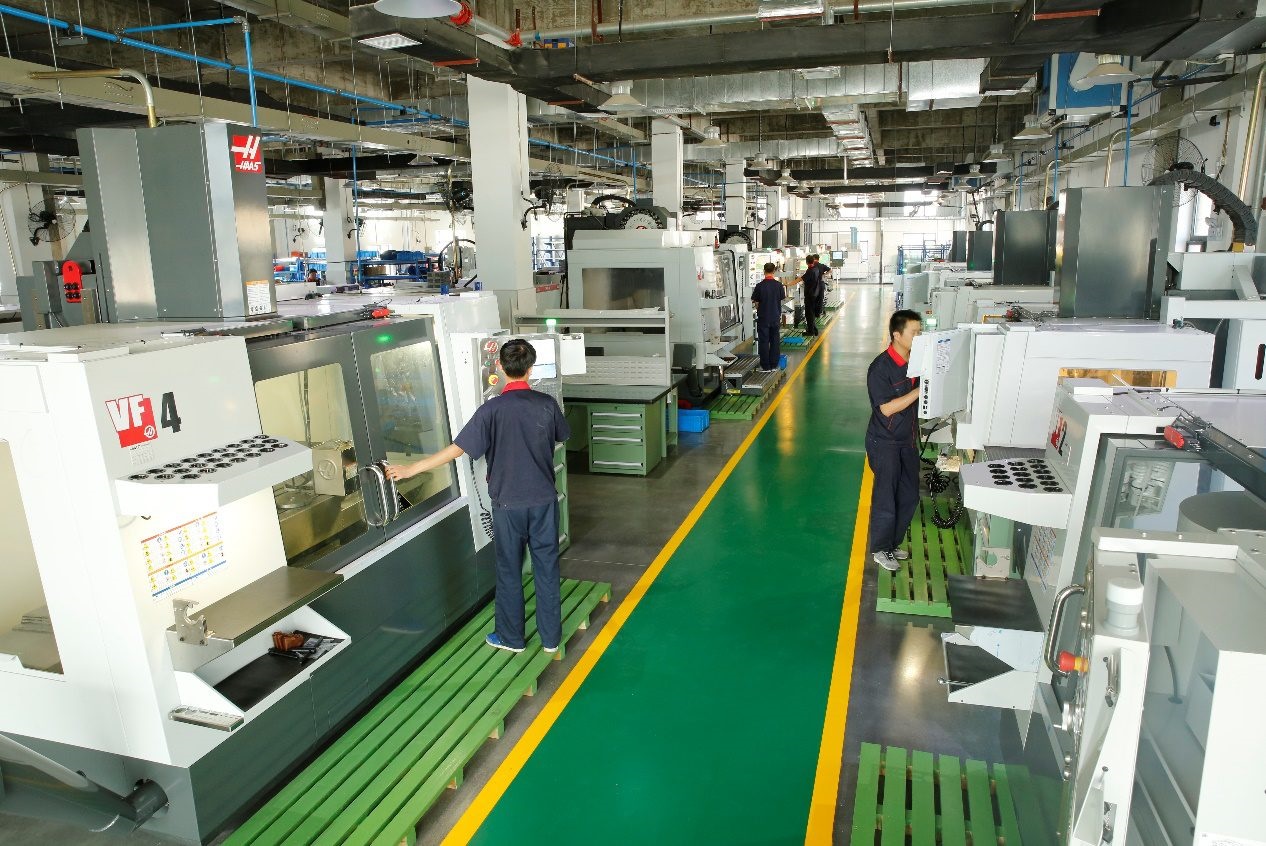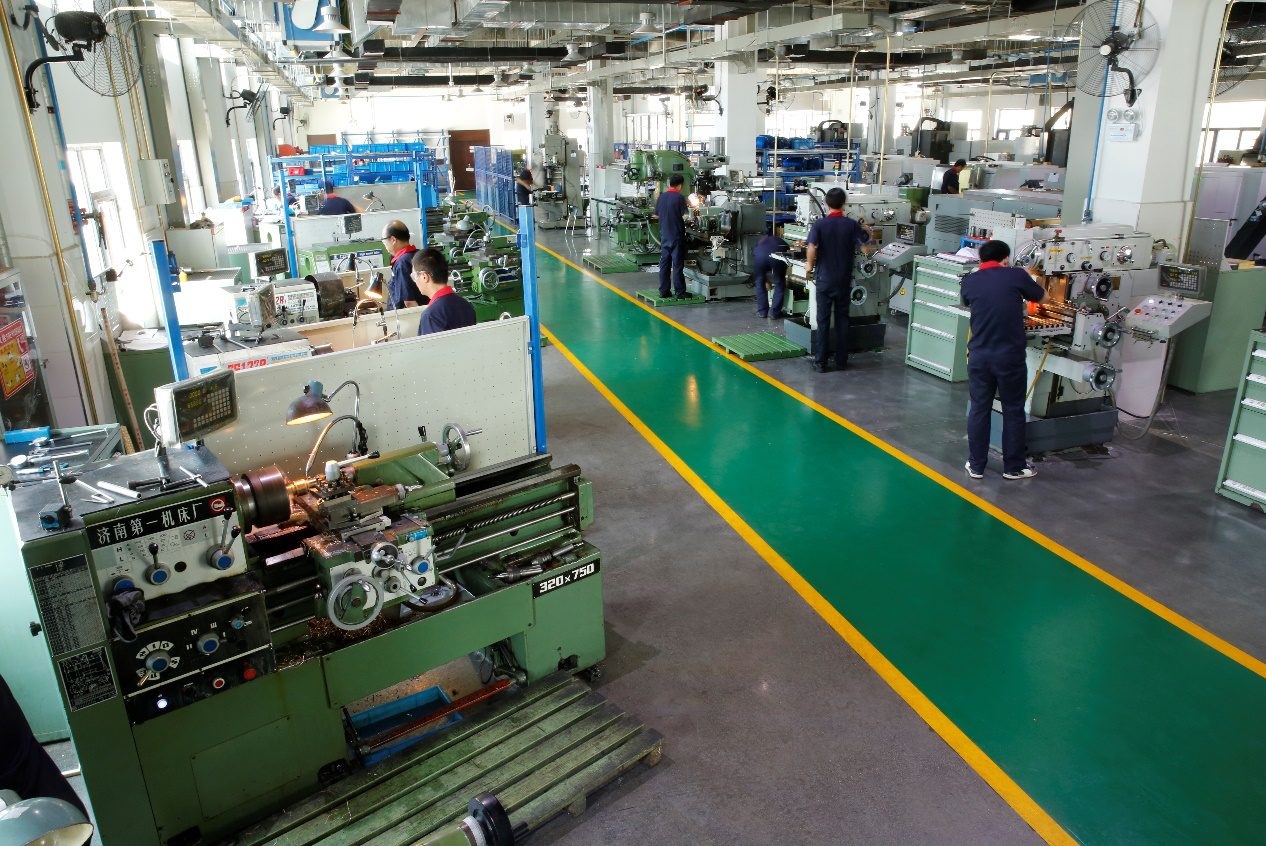 We own 5 acres (20000 square meters) standard plants, 80 sets of advanced various manufacturing and machining equipment, 120 sets of assembly pultrusion production line, including one 1000 kN tensile strength machine and one 200 kN bending and torsion machine. We also can proceed with basic property tests of different kinds of composite insulation materials according to GB, ASTM, etc standards. Our products passed the TUV Rheinland type test and the UL type test.
LEADFRP strictly carries out standardized, scientific, and normalized management modes. We fully implement ISO9001 quality management system, ERP managing system, and 6S management model through the whole service cycle of contract signing, production, process inspection, finished product ex-factory, after-sales service, which outstandingly reflect 'Quality is the Life of Enterprise'. We have ISO9001, ISO14001, and ISO45001 identification.
With a 10,000 sqft R&D laboratory and full-time R&D staff, LEADFRP can perform most testing procedures, material qualifications and quality experiments. These resources provide LEADFRP, its customers and suppliers technical expertise that is unmatched in the composite industry. The following is a summary of LEADFRP's technical capabilities.
Decades of experience in mechanical testing of common to exotic reinforcements.
Deflection testing a composite crossarm.
Composites analysis capabilities including Finite Element and Classical Laminated Plate Theory using in-house generated lamina data.
Rapid Prototyping: In-house 3D printing capabilities offer R&D lab the ability to quickly create test fixtures and concept prototypes.
Dedicated laboratory pultrusion machine managed and operated by a full time Research and Development Engineer and dedicated machine operator.
Competency in conducting Design of Experiments to reduce testing time.
Material testing machines capable of loads as high as 220,000 lbs-force.
Full Scale Testing Machine: 3-Point Bend Test Machine capable of applying loads up to 30,000 lbs-force on 22-foot clear spans.
Environmental Chamber for elevated temperature coupon testing.
Weatherometer and material conditioning capabilities including programmable UV, temperature and condensation.
Laboratory machine shop to prepare ASTM test coupons and custom test specimens.
Custom design and testing capabilities, including custom fixture design and setup, custom laminate designs and access to our in-house machine shop to fabricate test fixtures.
Dedicated environmentally controlled Mechanical Test Lab. Dedicated environmentally controlled Electrical Test Lab.
Rheology/DMA to determine glass transition temperature and other viscoelastic properties of resin mixes as well as solid composites.
Viscosity and cure (210°F gel) testing capabilities for neat resins and resin mixes.
Color matching capabilities for resins, finished pultrusions and topcoats.